Financial Conflict Coach Accepts The Yakezie Challenge!
Posted on May 1, 2012 by Financial Conflict Coach in Yakezie




To all of my fellow Personal Finance Bloggers and every Yakezie Blog Network Member & Challenger- consider this my official Yakezie Mayday on May Day!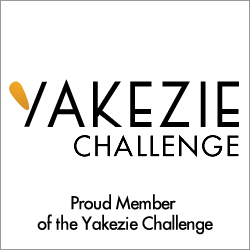 I'm not really in distress per se…just new.
I pledge to selflessly promote others, offer to guest post and post links to interesting personal finance posts by members and challengers as I come across them. Not sure how much I'll participate in the Yakezie forums- but I will interact elsewhere.
In fact- I'll start promoting others now! Here are the 10 most recent new challengers I could find on the Yakezie forums:
So, in case anyone asks, yes- the Financial Conflict Coach has joined the Yakezie Challenge!
Become A Financial Conflict Coach VIP Free!
Enter Your Email To Receive:
Special Content Only Available To VIP Members

Exclusive Financial Conflict Coach Show Episode Commentary & Extras

Additional In-Depth Techniques & Strategies To Resolve Or Manage Money Disputes

And Be The FIRST To Find Out About Online Training Programs, Services & Other Offers
Ready to work with me, have questions or want to talk before you make a commitment? Call me at 972-900-6185, email me at coach AT financialconflictcoach DOT com or fill out the Contact Form.